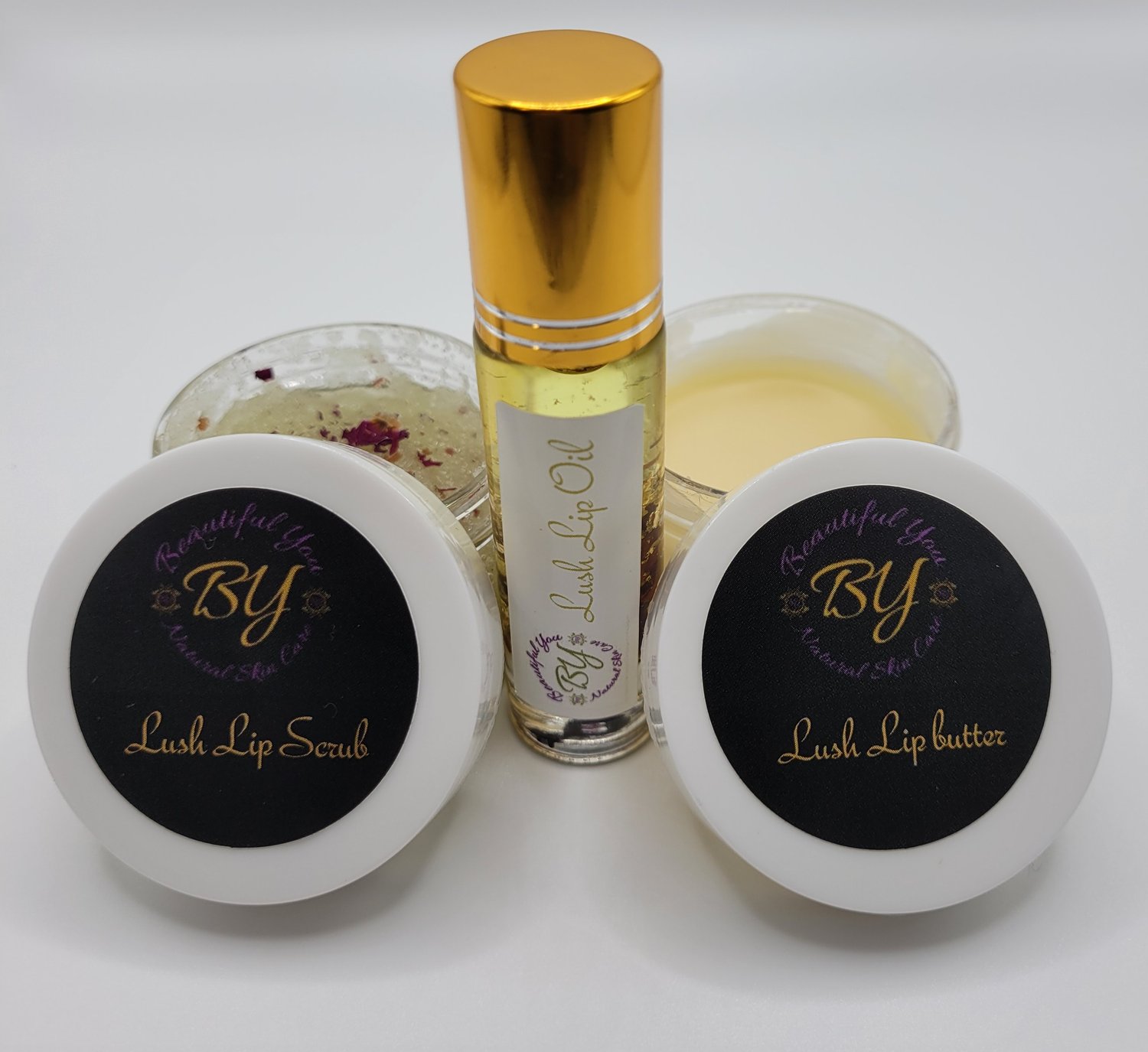 Lush Lip Kit
If anything is marked as sold out, please message me so I can let you know when it'll be available again.
*leave desired scents (listed below) in notes at checkout*
This amazing lip kit will exfoliate and moisturizer your lips leaving them feeling luscious and kissably smooth. Each part is infused with a blend of all natural oils, essential oils, flavors and real flower petals to provide your lips with the best TLC. Your lips will thank you!
Lush lip scrub & butter are 30ml
Lip oil is 10ml
Directions: wet lips, gentle massage the lush lip scrub into your lips for approximately 30 seconds or until dissolved. Rinse, pat dry and apply the lip oil during the day or apply the lip butter before bed.
Ingredients:
Lush Lip Scrub-sugar, grapeseed oil, jojoba oil, vitamin E oil, essential/flavor oils, crush flower petals
Lush Lip Oil-Grapeseed oil, jojoba oil, vitamin E oil, vegetable glycerine, crushed flower petals, gold flakes, essential/flavor
Lush Lip Butter-lanolin, beeswax, shea butter, coconut oil, jojoba, vit E, Calendula, Glycerine, Tea tree, lavender, chamomile and love ❤️
Cold sore lip butter-lanolin, beeswax, shea butter, coconut oil, Vit E, tea tree, lavender, chamomile, actived charcoal(optional)
Cold sore toner-2oz witch hazel, rose water, tea tree, lavender and chamomile used to prep free skin before applying the butter
Essential/flavor oils available: Mango, pomegranate, mixed berry, rose, lavender, Jasmine, Ylang Ylang, rosemary, orange, Eucalyptus, chamomile, light blue, lemongrass