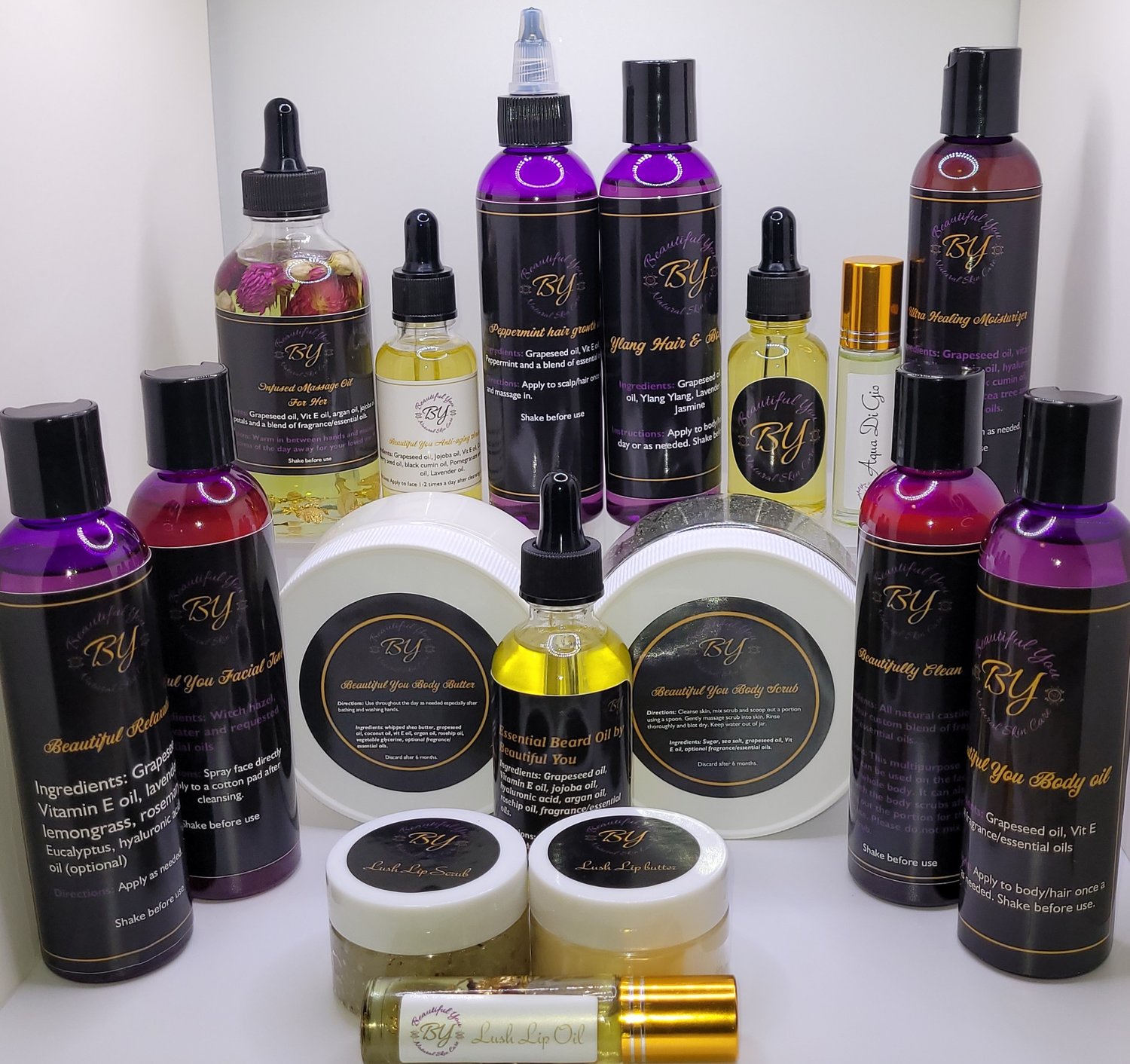 $
10.00 -
$
180.00 —
Coming soon
Wholesale Market
INTERNATIONAL SHIPPING IS AVAILABLE ❤️! Click "contact" at the top or bottom of the page with information on the products you're interested in and your location and we can go from there!
These items are listed at wholesale prices for professionals estheticians, cosmetologists, beauty supply stores or individuals that would like to buy in bulk to resell at your own price point. MINIMUM ORDER SIZE IS 10. If you'd like a number of items that's not a multiple of 10, please let me know and I'll create a custom link for you.
You can have the products customized as well before shipping by adding in notes at checkout or sending me a message! Your new customers will love these products!
Added essential/fragrance/carrier oils:
Patchouli, teakwood, lavender, sweet pea, lemongrass, Jasmine, Ylang Ylang, rosemary, Eucalyptus, chamomile, tea tree, Helichrysum, clary sage, frankincense, rosemary, seabuckthorn oil, palmarosa, Cedarwood, vanilla, copaiba, Sandalwood, orange, light blue (similar to Dolce and Gabbana scent), Sandalwood bourbon, Jean Paul Gaultier, citrus blend, aqua di gio, hyaluronic acid, rosehip oil, carrot seed oil, green tea extract, vitamin c, black licorice, Turmeric, jojoba, argan oil, sweet almond, Castor oil, (mango, pomegranate, mixed berry for lip kits) blueberry seed oil(not blueberry scent), pink himalayan salt, sea salt, oatmeal, brown sugar, activated charcoal, and aloe. The various oil can be mixed as well. Just leave the desired scents/oils in the notes at checkout If you have any questions please feel free contact me and I will get back to you as soon as possible.
A variety of more packaging options will available soon as well!!
**MINIMUM ORDER SIZE IS 10 PRODUCTS**